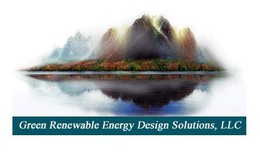 Location
Wharton, New Jersey 07885
About Green Renewable Energy Design Solutions
At Green Renewable Energy Design solutions we have over 15 years experience within the, green, renewable, energy and Interior Design fields servicing residential and commercial clients. We have combined our expertise and love for the creative environment with the latest strategies and technologies for implementing healthy and energy efficient interior building solutions.
We hold some of the industry's most sought after certifications in energy and building design. We subscribe to and are members of some of the foremost associations, institutions and organizations responsible for industry protocols and standards that we use to service our client engagements. This gives us the edge over our competitors by being industry subject mater experts and engaging with top tier institutions using "best of breed of solutions" and quality management.
We work with a wide variety of tool and technologies to produce design plans and strategies for our clients that enhances and improve their user experiences. When we generate specifications, plans and drawings for projects we offer clients photo realistic models and 4D quality renderings of project prototypes types so they can experience their project more realistically. This is the "game changer" in doing business with us.
Thanks for visiting our Portfolio.